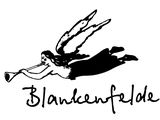 Latvijas mākslas klasika
Dr. Gunta Belēviča kolekcija
Teodora Jāņa Baloža portrets
1867
Papīrs
,
akvarelis
29.50 x 23.50 cm
Kārlis Ludvigs Zēbode
Karl Ludwig Seebode
1826 - 1894
Inscription bottom right of the oval: "L. Sebode. 1867"
Inscription on the reverse of the mounting cardboard (translation): "Teodors Jānis Balodis, son of the Dzērbene parish schoolmaster Jānis Balodis, graduated from the Tartu State Grammar School, highly gifted musically, the first Latvian music critic; temporarily lost his mental balance but recovered; afterwards lived with his brothers Attis and Eduards in St Petersburg working as piano teachers – died there and are buried at the Volkhov cemetery; instead of a Bible verse the inscription on the tombstone cross reads: "Beethoven's Ode ?---""
K.L.Seebode mastered the trade of fine painting in Riga. He painted portraits commissioned by small landowners and intellectuals in Vidzeme, inspired by the Neo-Latvian movement. In these works "conventional showiness is combined with a naively direct depiction of the real-life model".1 The personality of the founder of Latvian music criticism Jānis Teodors Balodis is characterised by Seebode with a set of telling accessories. The patriotic eagerness of the young man is revealed with the help of two elements: the score of the folklore-based Franz
Liszt's Rhapsodies Hongroises No 2, placed on the piano, and the 1867 Tautas saimneeziba / G.Allunana (National Economy by G.Allunans) booklet in the right hand of the portrayed man.
The linguist Juris Alunāns was Balodis' friend and mentor. Juris Alunāns published the Latvian folk song texts collected by Balodis in the third volume (Tartu, 1860)2 of the Sēta, Daba, Pasaule (Farmstead. Nature, World) compilation. Alunāns' National Economy, "left unfinished upon my brother's death"3, was vying for the status of a sort of Latvian "short catechism". Seebode changed the booklet's design, making it announce almost banner-like in large capital letters the ideals professed by Balodis.
The LNMA holdings include portraits of J.Balodis and M. Balode, presumably, parents of Teodors Jānis Balodis, painted by Seebode in 1867.
The work was added to the collection in 2007.
Bibliography:
1 Kļaviņš E. Latviešu portreta glezniecība. 1850–1916, R: Zinātne, 1996, p. 23.
2 Latvijas mūzikas leksikons (in progress).
3 From the end sentence by H. Alunāns in Tautas Saimniecība by J. Alunāns. Jelgava, 1867.